From the Rector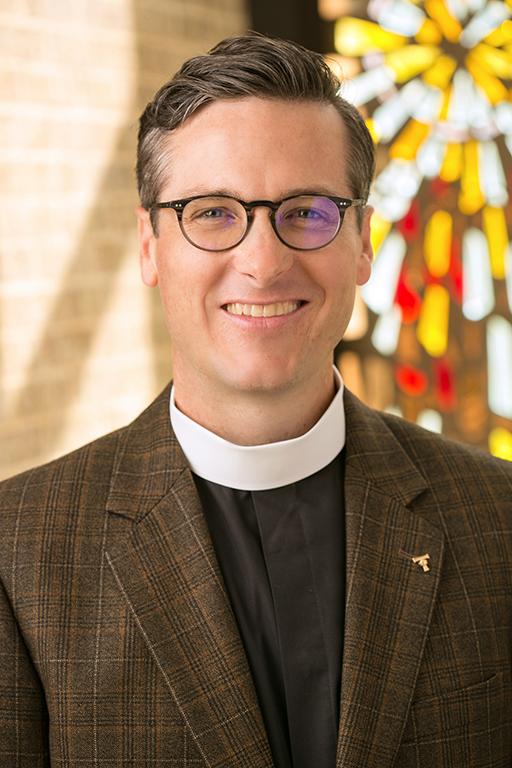 This weekend we'll hear the gospel story about the poor widow whom Jesus observed dropping two copper coins into the Temple treasury (
Mark 12:38-44
). It's a story ripe for preaching, for she is a model of sacrificial generosity despite the most meager of means. She shows that it's not the amount, but the costliness to the giver, that truly reveals a person's faith. And she challenges all of us who so often hold onto our abundance, or give in ways that don't risk our continued comfort. Yes, she is a remarkable person, worthy of remembrance and celebration, for she raises the bar on the cost of discipleship.
But this story is not only about lauding the poor widow, and it's tremendously important that we recognize Jesus' deeper point, too.
When Jesus calls attention to the woman, he has just been warning his followers about the evils of the religious elite in Jerusalem. They like to be "greeted with respect in the marketplaces, and to have the best seats in the synagogues and places of honor at banquets! They devour widows' houses and for the sake of appearance say long prayers." Did you catch that? They devour widows' houses.
Then, Jesus turns and points out the widow, which means he does so not only to laud her sacrificial generosity, but also to rebuke the cultural and religious system that fosters such desperate poverty. He points her out to condemn the way some have next to nothing, while others are extravagantly wealthy, and yet they are encouraged to give away even the few pennies they do possess.
This is a story with two layers, two "meanings," and both are true. It is possible to see the goodness in a situation and give thanks for someone's virtue, while also deeply lamenting the circumstances in which they were forced to live. We can laud the widow's courage, faith, and generosity, while also joining with Jesus in condemning the injustice that kept her desperately poor. She can be both a heroic model for us, and also a sign of the hold of sin in the world. It can be both.
It is this attitude that can guide our embrace of days like Veteran's Day. We can celebrate the brave service of men and women who "in the in the day of decision ventured much for the liberties we now enjoy (BCP, 839), while also lamenting the continued prevalence of war in our world. We can give thanks for their courage and sacrifice, while also praying fervently for the day when there will be no more need for armed forces. Especially as we remember the 100th anniversary of the Armistice that ended World War I, it is so important that we do both. Laud and lament. Thank those who have served, and pray for peace.
And in that vein, I hope you'll join me at the "O Day of Peace" concert this Sunday at 7:00 p.m. It will help us all mark an important anniversary and hold together the beautiful and holy contradictions of life in this broken world.
See you this weekend.
-Casey+