From the Rector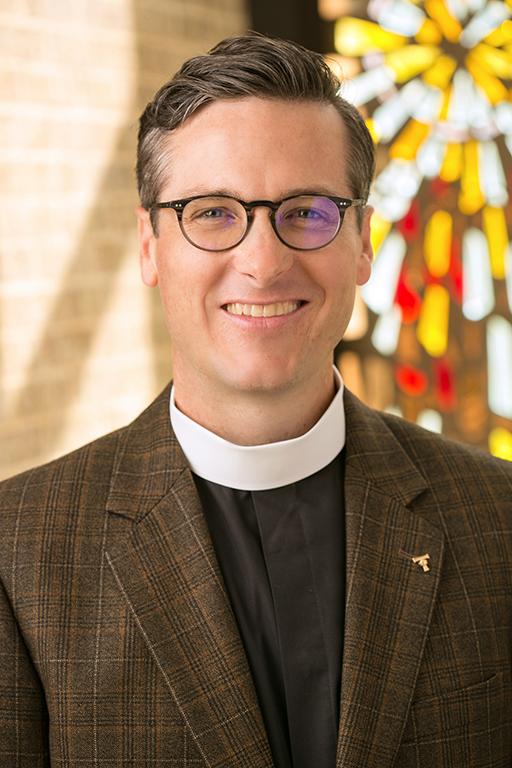 This Sunday is our annual Ministry Fair. I very much hope you'll be here and take time to peruse the tables. It's always one of my favorite days of the year, because it fills me with joy and hope to see how many different ways our church loves and serves the Lord. There will be folks ready to tell you all about how we offer pastoral care to hurting people; how we deploy volunteers to serve the homeless, abused women and children, refugees, and students at our neighborhood school; how we gather together for fun and fellowship; how you could serve in our worship services; how we form our faith through classes and groups; and so much more.
In order to celebrate the enormous array of ministries at Transfiguration, various members will process in banners bearing ministry names to the 9:00 and 11:15 services and display them at the front of the church. It is one thing to see a list of groups on a page, and quite another to see those same names processed in glory right up to the altar, like a holy parade of nations at the Olympics. I'm already getting goosebumps just thinking about it.
During the Ministry Fair, I'll be hanging out at a table to promote a new activity we're beginning this fall. Several months ago, I acquired a handsome little ragdoll Jesus, and I invite you to sign up to take Jesus with you for a week. If you're familiar with "Flat Stanley," this is sort of like that, except it's Jesus, and he's definitely not flat. In fact, he's big enough that he can't be easily tucked away in a bag or backpack, which is sort of the point. Jesus – the real one – doesn't prefer to be hidden away or left at home, either. So my hope is that the act of carrying ragdoll Jesus around for a week will provide a playful reminder of the way Jesus goes with us wherever we go.
This past summer, Isabelle and I brought Jesus on our pilgrimage to South Africa, where he got into all sorts of adventures. And in July, he went with the Mazur family on their family vacation to the western states. In both cases, having Jesus led to some fun and interesting conversations. Meghan Mazur says, "People were very curious about him. There were stares, questions, and offers to take pictures. I can't think of a lower-stakes way to get kids (and adults, let's be honest) to evangelize than having something visible that makes others question you about your faith. One woman asked where she could buy her own so that she could tell the world about her love for Jesus!"
If you stop by the table on Sunday, I would love to tell you more about how you can hang with Jesus for a week. We'll have a sign-up sheet, or you can also
signup for a week online
. My hope is that when it's your turn, you'll take lots of pictures, and post on social media about what sorts of adventures you get into with Jesus (#jesusatthefig). We'll also have a little journal, in which you can write about your experiences, and we will include bits of stories in our quarterly magazine,
Illumine
.
I want to be clear: this is not just for families with small children. A clergy friend of mine, whose church also has a Jesus doll, says that some of the best stories happen when adults have Jesus for the week, because Jesus helped them loosen up, have a bit of fun, and casually start conversations with strangers about their faith.
So, come this weekend and celebrate all the ways we seek and serve Christ. Come this weekend and be open to Christ leading you to serve in a new way. And come this weekend and sign up to carry Christ with you for a week, as a sacred reminder of his companionship with you all the time.
-Casey+