From the Rector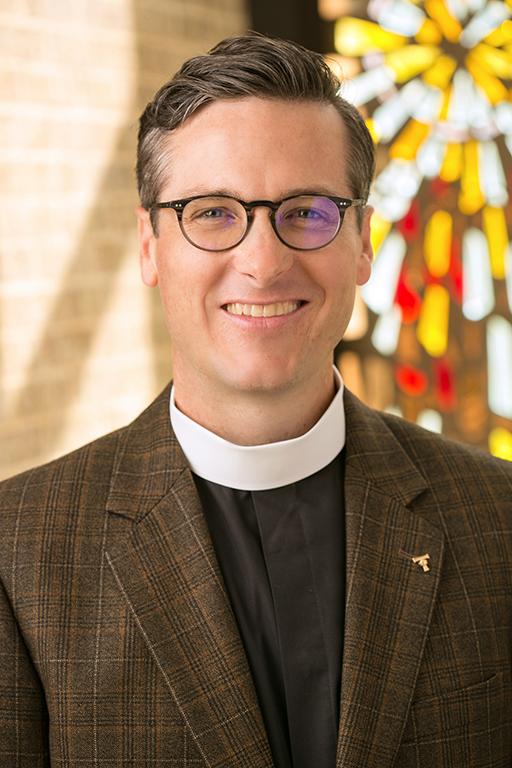 After years of patient advocacy, this past summer General Convention of the Episcopal Church created a pathway for Transfiguration to finally share in marriage equality.
A compromise resolution was passed
 that guarantees our access to the liturgies for marrying same-sex couples. January 13 was a monumental day for our church, and came after a concerted
advocacy campaign
 during the past year, in which we shared dozens of stories of hurt and hope.
Resolution B012 requires any bishop who cannot, owing to their conscience, personally authorize access to the liturgies, to make arrangement with another bishop to provide that authorization to any rector who requests it. That is, if a rector desires to perform same-sex marriage in her or his church, and their bishop will not authorize it, that bishop must arrange with another bishop to provide that authorization. The authorization by a bishop is necessary because the same-sex marriage rites are not yet in The Book of Common Prayer, but are technically still "trial use," and all "trial use" liturgies require the bishop's formal authorization.
After General Convention, I met with Bishop Sumner, and he shared with me his understanding of the implications of the resolution. In his mind, the authority of a bishop is not something that can be piecemeal. A church cannot be under one bishop's authority for some aspects of its life, and a different bishop's authority for others. For Bishop Sumner, such an arrangement wouldn't make logical sense. Therefore, he intended to seek the support of another bishop not only to provide authorization to Transfiguration (and also Episcopal Church of the Ascension and St. Thomas the Apostle Episcopal Church, both of which also requested) to perform same-sex marriage rites, but also to provide all of the broader pastoral and ecclesial care we receive from our bishop. In other words, Bishop Sumner would essentially ask another bishop to perform the duties of being our bishop.
In September, Bishop Sumner met with me and the Vestry to discuss this intended arrangement. He offered assurances that, regardless of which bishop (and corresponding diocese) we would soon work with, we would remain a constituent member of the Diocese of Dallas, with full voice and vote at diocesan convention, eligibility for all diocesan positions, and access to all diocesan resources. We would also continue to pay our assessment to the Diocese of Dallas. He did not, at that time, specify who the alternative bishop would be. We had reason to suspect it could be Bishop Scott Mayer of Fort Worth, however, Bishop Mayer already oversees two dioceses (Northwest Texas and Fort Worth), and it would be understandable if he could not commit to the responsibilities of pastoral oversight of three Dallas congregations.
Finally, this past week, Bishop Sumner presented me with the final, formal details of the arrangement. Our episcopal oversight will come from
the Rt. Rev. Wayne Smith, Bishop of Missouri
. According to
Bishop Sumner's letter
, Bishop Smith will oversee matters "sacramental and liturgical, including signing off on remarriages and approving trial use rites." The selection of Bishop Smith came somewhat as a surprise, as I had not heard his name mentioned in earlier conversations, but I have already learned that he will be a capable pastor and friend to Transfiguration. We have spoken by phone, and he has stated his desire to serve our congregation and support our mission. He will provide us with the necessary authorization to perform same-sex marriage, and I am hopeful he will also come to appreciate the remarkable Christian witness of our beloved church. He is tentatively scheduled to make his first visit to Transfiguration in Eastertide, when he will perform the Rite of Confirmation.
Bishop Sumner's directive also instructs that those engaged in discernment toward Holy Orders will work with the Diocese of Texas. This makes sense, as the Diocese of Missouri is too far away to reasonably expect candidates to meet with commissions. I was ordained in the Diocese of Texas, and I continue to have a great many friends and colleagues there, so I am confident all our candidates for ordination will receive appropriately caring support.
In the meantime, the staff and I continue to eagerly plan for our Celebration of Marriage and Renewal of Vows on Saturday, January 19, at 5:30 p.m. It will be an occasion to honor all our faithful same-sex couples who married away from Transfiguration over the years, and inaugurate a new chapter of greater inclusion and equality in our church. I hope you have that date on your calendar, and I also hope you'll consider making a gift to help underwrite the event, as we want it to be an appropriately glorious event.
If you have any questions about any of this, please don't hesitate to contact me directly.
-Casey+