From the Rector
Advent 2: Celebrating the Start of Advent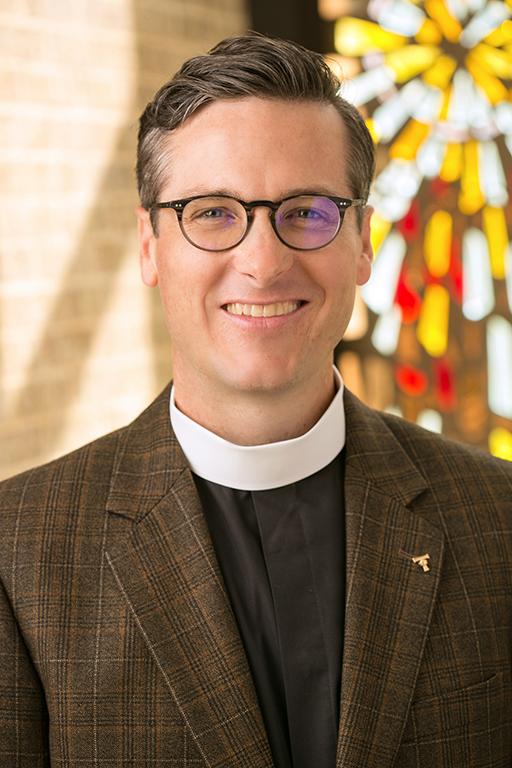 In a month as busy as December, when there is always something coming, something to get ready for, or something urgent, it is hard to pause long enough to look backward. But last Sunday was so magnificent that it deserves a second mention. I cannot remember an Advent that began with such joy and meaning and holiness. So, I want to express my deep gratitude to many people for helping us get this short season of Advent off to a beautiful start.
First, thanks to Cindy Hauser and the many volunteers who helped put on the Advent Festival. Roper Hall was packed with families creating meaningful ways to honor Advent, and I was especially thrilled that we welcomed four new families to Transfiguration for the festival. This is a reminder to be on the lookout for new faces, so that you can introduce yourself and help them feel at home. Hospitality and gracious welcoming is something we are all called to do!
Second, thanks to Delynda and Kip Moravec, who are directing this year's
Christmas Pageant
, and last week signed up over 40 children to participate! If you have a child who might be interested in participating, there is still time to register! Come with your child to an introductory meeting upstairs in room S203 after either service this Sunday.
Third, the Flower Guild once again facilitated Advent Wreath-making, and this year we actually ran out of wreath molds! And it wasn't just families with children hovering at the wreath tables…plenty of "grown-ups" made wreaths to bring the beautiful symbol of Advent home with them. I am so thankful for our Flower Guild, and all the ways they bless our church by their creativity, dedication, and generosity. Next year, in response to the growing popularity of the wreathing-making, they say they'll have 50% more wreath makings ready.
Fourth, brand new member Krysta Cavin coordinated the Advent Gift Market this year, helping us offer fair trade shopping opportunities to supplement our wonderful Kay Andrews Bookstore. The Cavin family has inspired me by jumping in and finding ways to help and serve, and reminding many of us that you don't have be a lifelong member to be a servant-leader.
Speaking of servant leaders, once again this year Paul and Pam Sternweis and Deborah Diehl coordinated our Angel Tree gift drive, and last Sunday we blessed a literal mountain of generosity. 250 children and adults with special needs will have a merrier Christmas this year because of your thoughtful giving, Transfiguration. If you missed it, you can still help us with the gift drive for our Food Pantry families (information in the Tower Cloister hallway).
Finally, after all the joy of the morning, the Sunday reached its glorious climax in the beauty and holiness of Advent Lessons and Carols. I never like to say something is the "best ever," but Joel and the Transfiguration Choir certainly offered their very best (which is saying something!) to bless all of us at the start of Advent. If you love music, I hope you'll come to our Advent Taize service on the labyrinth on December 17 at 6:00 p.m.
This Sunday will be more "normal," with
education
for all ages and our typically beautiful and reverent worship. But I hope you're already feeling immersed in the spirit of Advent – with its invitation to prayer and preparation – and I hope we'll see you again as we journey together toward Christmas.
-Casey+