From the Rector
Proper 7: Restorative Justice in Pollsmoor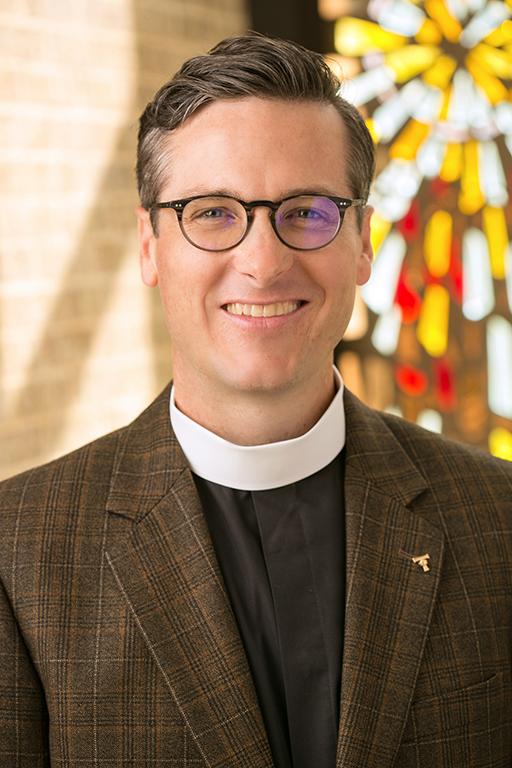 I am so thankful for your prayers for the 18 pilgrims to South Africa who have now all safely returned, and I can happily report that it was every bit the remarkable and wonder-full experience for which we had hoped. By the grace of God, our time was filled with amazing sights, inspiring people, and incredible, once-in-a-lifetime experiences. You may have heard that we were granted a private audience with Archbishop Tutu, and for 45 minutes basked in his wisdom, wit, and joyfulness. We toured Cape Town, taking time to see both its beauty and to listen to the heartbreaking stories of slavery and apartheid. We visited Kruger National Park and got close to animals most of us had before only seen in National Geographic programs. We stood under night skies and gazed upon the celestial wonders you can't see in the northern hemisphere. And we visited Happy Homes Pre-School, the "creche" for young children in a remote village near Kruger that Transfiguration and Parish Episcopal School have supported since its inception 17 years ago. I will have much more to say about the state of this blessed partnership in weeks to come, but let me say that being there with those kids and teachers was even better than I had hoped.
But there was one big surprise in our pilgrimage, an experience none of us expected. On our second afternoon in Cape Town, we took a ferry out to Robben Island to see where Nelson Mandela spent 18 of his 27 years in prison. It is now a famous museum akin to Alcatraz, with former prisoners now serving as guides, and the ability to walk the corridors, see the quarry where prisoners pounded limestone every day, and peer into the tiny cells where prisoners slept on the floor. But that morning, before we ferried out to Robben Island, we spent the morning in yet another place where Mandela was kept for a time: Pollsmoor Prison. Unlike Robben Island, Pollsmoor remains very much in use, with something around 7,000 inmates housed there today. We drove there early one morning to meet a man named Jonathan Clayton.
Jonathan Clayton was incarcerated in its maximum-security block for three years, yet even though he vowed on the day of his release in 1991 to never set foot there again, Jonathan now spends almost all of his waking time at Pollsmoor. For the past 20 years, he and his wife have directed a voluntary program for offenders that focuses on bringing about "restorative justice." In contrast to the more "punitive" or "retributive" justice mindset that permeates the American penal system, restorative justice focuses on helping inmates come to terms with the reality and impact of the crimes they've committed, heal from the trauma of their own lives and histories, and conduct a face-to-face encounter with victims or their families. Jonathan believes the goal of the time in prison should be reconciliation – healing the broken life that led someone to commit a crime, healing their relationship with God, and, when possible, healing the rift created by the crime itself – so that if/when they are released, they will be able to live a healthy and more productive life. I strongly encourage you to watch a trailer for a film in the works about Jonathan and the
Restorative Justice program at Pollsmoor
.
Pollsmoor The Film
That morning we sat side-by-side with 22 female inmates who were being introduced to the idea of restorative justice. We listened as Jonathan engaged them in conversation, and we heard them describe their yearning to heal their relationships with their families and all the people whom they had wronged by their actions. They have been convicted of crimes, and they are paying a price, but they are remarkably brave and hopeful, and when our time with them came to a close, I got to pray for God's blessing on them, and all 18 pilgrims, including my Isabelle, hugged tightly every last one of those women.
Wonder Voyage
, the organization that facilitated our pilgrimage, has agreed to partner with Transfiguration in sponsoring these 22 women through the restorative justice program. Our cost is $1,700, a small price for the hope and possibility offered these women. You can donate if you'd like, as I'm sponsoring this from my discretionary fund. I will have more information in coming weeks about the women, the program, and the vision behind it, but right now I hope you'll pause to pray for Pastor Jonathan, his wife, the 22 female inmates in Pollsmoor whom we met, and for the spreading of restorative justice to our own country. Our world has never been in greater need of more reconciliation and less abandonment, more compassion and less retribution, more healing and less vengeance.
Peace be with you. See you this weekend.
-Casey+