From the Rector
Trinity Sunday: Bishop Curry and a Hungry World
Hopefully by now you've had a chance to watch Presiding Bishop Michael Curry's
sermon at the royal wedding
(if not, what are you waiting for?!) Bishop Curry's passionate preaching may have caught the wedding guests a bit off guard, but what I marvel at is the response by the wider world to his message. Bishop Curry essentially preached the same sermon he's been preaching for years: namely, if it's not about love, it's not about God, and love is the unstoppable force that God is using to heal and transform the whole world. And yet, the overwhelming response by commentators and media personalities is one of surprise, delight, and fascination. To them, Bishop Curry's sermon is a revelation.
As a preacher, I sometimes feel like I'm saying the same things over and over again. Heck, maybe some of you feel that way, too! I have certain themes that return again and again in my sermons, foremost among them the same core belief proclaimed by Bishop Curry. But what this week has reminded me is that as much as I feel like I'm saying it over and over, the world around us still hasn't yet really heard it. We may feel like our church, with a mission to seek and serve Christ in all persons, is doing something simple or obvious, but meanwhile the world around us seems utterly flabbergasted when presented with a gospel of love. So pervasive are the ideas that God is either a legalistic taskmaster who is disappointed with all of us, or else totally detached and uncaring, that when someone presents an impassioned case for a "loving, liberating, and life-giving God," for millions upon millions of spiritually-starved people, it seems utterly profound!
Friends, there are people all around us – coworkers and neighbors; the parents of our kid's classmates; the guy sitting next to us the plane; the woman checking us out in the grocery store; heck, even members of own families – who have yet to encounter the life-changing idea that God is love, that God loves them, and love is the force God is using to save the world. To them, this is surprising news! Bishop Curry is, indeed, a rare and remarkable person, and he has been blessed with a unique ability to proclaim the Gospel. But it is the message that is captivating the world, and we are inheritors and bearers of the exact same message. We believe what he believes. We know what he knows. And we can share what he is sharing.
In a world that is hungry for good news, for a ray of light in the bleakness of our age, you can be a messenger of grace and hope. Embrace your inner Michael Curry, my friends. Don't think for a moment that you're just saying something obvious or simple, or that everyone's already heard what you have to say. Own your power in the Holy Spirit to bear the life-giving, world-changing, kingdom-bringing love of Jesus. True, you may not preach to the Queen of England, but when your words of hope fall into the ears of a desperate soul, I promise you there will be every bit as much rejoicing in heaven.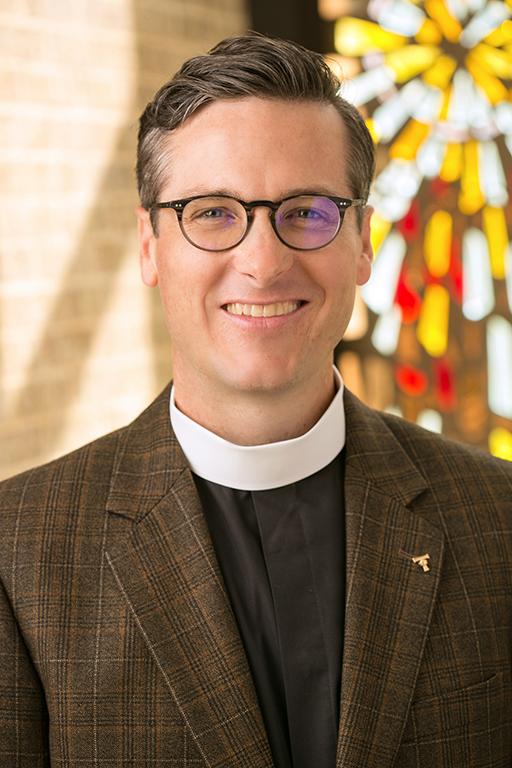 -Casey+