From the Rector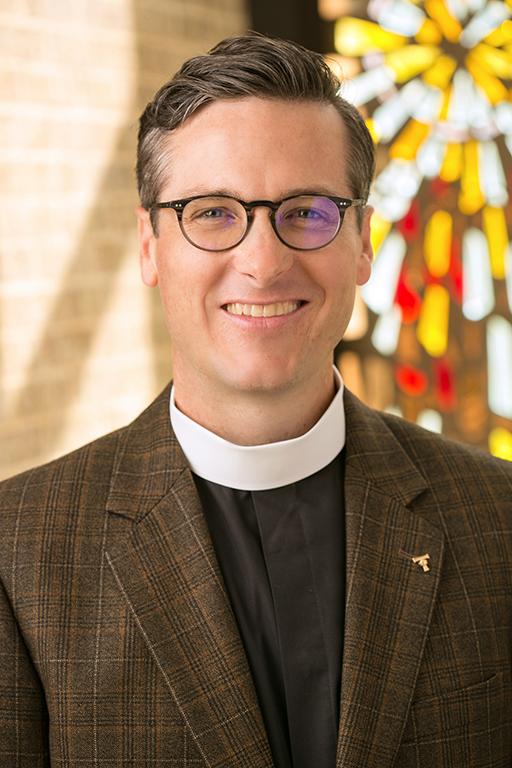 This weekend we will have the privilege of welcoming
Bishop Wayne Smith
for his first visit to Transfiguration. He will preach at both Sunday services, preside at the 11:15, and also participate in a forum between services in Roper Hall (please note that the start of our three adult formation classes have been postponed to next weekend on January 20). Bishop Smith is Bishop of Missouri, but he has been appointed Assisting Bishop in the Diocese of Dallas to provide episcopal pastoral oversight to Transfiguration, Church of the Ascension, and St. Thomas Episcopal Church; that is, to the three churches which have requested authorization to perform same-sex marriage (and if you haven't yet
RSVPd to the Marriage Celebration
on January 19, please do so now!).
The 11:15 a.m. service this weekend will really be a triumvirate of Waynes, you could say. Bishop Wayne will preside at the baptisms of two other Waynes, Camden Wayne Ahrens and Wayne Joseph Oxborrow, along with a Masie (Masie Sue McGrath). We'll all renew our baptismal covenant along with them, as it's the weekend when we remember the Baptism of our Lord. So there promises to be much joy and importance in our worship and life together.
Even as I look ahead to the richness of this weekend, which will also include the Requiem Eucharist for
Gloria Snyder
 at 1:00 p.m. on Saturday, I want to look back for just a moment at the end of 2018. I'm happy to share that we collected $12,000 at Christmas in our loose-plate offering, which means we'll be able to send $3,000 each to
CitySquare
and the
International Rescue Committee
 to support their work. In addition, the early end-of-year financial reports reveal that we finished with a modest surplus, thanks in large part to many generous folks who gave over and above their pledge, and also seriously constrained spending by the staff and vestry, which allowed us to finish under budget on expenses.
We continue to welcome pledges of support for 2019, as we're finalizing the budget for this year. It can't be said often enough how much we rely on every single gift, as our median pledge is $2,600. The response to our Building a Longer Table campaign was exciting, with the mean pledge rising by $250, but that's balanced against the total number of giving households decreasing by a few dozen, which results in us, once again, struggling just to fund things the way they are now. I know, it would be nice if someone "just won the lottery" – a refrain I often hear from folks – but the truth is that it really is up to us to fund the church's mission and ministry. So it's never too late, and no gift is too small to matter.
See you this weekend.
-Casey+