From the Rector
Believing Women: Proper 21
"On the first day of the week, at early dawn, they came to the tomb, taking the spices that they had prepared. They found the stone rolled away from the tomb, but when they went in, they did not find the body…Returning from the tomb, they told all this to the eleven and to all the rest.Now it was Mary Magdalene, Joanna, Mary the mother of James, and the other women with them who told this to the apostles. But these words seemed to them an idle tale, and they did not believe them".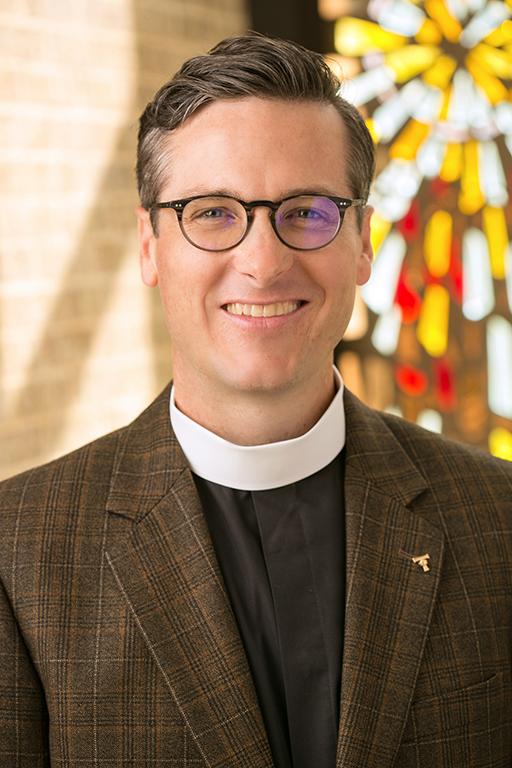 Men have been doubting women's testimonies for quite a long time. It's not a recent phenomenon, as we should all know from hearing the Easter story every year.
This disregard for the witness of women is especially egregious when it comes to stories of their victimization. Too many women are treated with dismissiveness or condescension by people in authority when they come forward to tell about the awful things that have been done to them. Not long ago, a young woman I know was drugged and assaulted by her high school classmates, yet her courage to bring charges against her attackers was met by patronizing nonchalance on the part of the law enforcement investigator. And she's not alone. If you wonder why someone would wait decades to speak about the worst thing that had ever happened to them, just consider that
out of every 1,000 sexual assaults, only 6 perpetrators will go to jail
. It would seem, then, that we ask women to speak about things that we, as a society, have little interest in believing, let alone prosecuting.
Christians have too often been a part of the problem. Old systems of patriarchy and privilege in the Church have kept the voices of women effectively marginalized, and their accusations silenced. Which, I'm sure, is bitterly painful for the one from whom we take our name, as he spent a great deal of time with women – listening to them, sharing his life with them, and responding to their vulnerability and suffering. Women are not side characters in a salvation plot featuring the exploits of men. Women are equal participants in God's work in the world, and recipients of all the same love and respect that Jesus confers on men. It's not an accident that women are the first witnesses to his resurrection!
This week we've been given yet another lamentable display of eroded morality in our society. A woman brought forward a painful story of victimization at great cost to her own well-being and safety, yet the national debate has largely revolved around whether and how this might damage the man's reputation. I am not tasked with judging the truth in this, but the whole matter glaringly betrays our societal prejudices. As my friend
Robert Hendrickson has written
, "This is less about the specifics of even this one nomination than it is about how we will hear and respond to abuse we've condoned as a culture for too long."
My personal hope is for a full investigation into the allegations before the Senate chooses whether or not to make a lifetime appointment to a court that has so much power over so many lives. But there remains to us the task of a continued repentance from our distrust of women, and a renewed commitment to stand with and for the very people the gospels show us Jesus took great pains to serve.
I hope you'll pray with me, dear friends. Let's pray that the truth in this and all other matters will set us free (John 8:32). Let's pray for victims of sexual violence, that they find light and healing on the other side of their trauma. Let's pray for men, that we will stop just being the cause of the problem, and do more to
become part of the solution
. Let's pray that our whole society will learn how to listen to and believe the witness of women. And let's pray that Jesus will help all who claim him as Lord to actually live in a way that looks and acts like him.
-Casey+